Books
Beyond your LOGO:
7 Brand Ideas That Matter Most For Small Business Success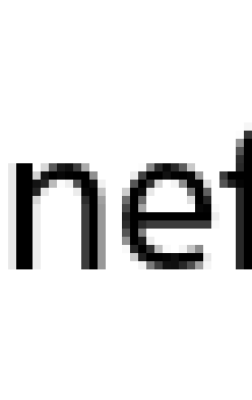 There are plenty of hurdles to overcome running a small business. It may have excellent products and services, investment capital, and an ideal location, BUT, if its brand is lackluster or nonexistent, success will be that much harder to attain.
Your small business' brand is more than its logo, look, and colors. It emanates from the mindsets, attitudes, and behaviors of anyone and everyone involved in it. And, since success depends on its brand reputation, it's critical that you do everything possible to ensure that your customers' experiences are amazing.
Beyond Your Logo delivers 7 strategic ideas with loads of free and low-cost tactics and resources you can implement and use immediately. And, you don't need any marketing or branding experience to benefit from the guidance Elaine gives you!
Whether you own an existing small business, work for one, or are starting a new one, learn the concepts and tools that can take your company well Beyond Your Logo.

Praise for Beyond Your Logo
"So much of business—and life—comes down to relationships. People tend to do business with others who they know, like, and trust. Elaine has a lot of great ideas and advice in this book, all about the ways you can develop those relationships built on trust, through every brand interaction people have with you and your business.
Fran Tarkenton, NFL Hall of Famer, CEO of Tarkenton Companies, founder of GoSmallBiz.com and SmallBizClub.com, serial entrepreneur, actor, and best-selling author
"Elaine Fogel knows the power of seven — so she's capture seven simple but powerful ideas to strengthen your company's brand and leverage it for success. BEYOND YOUR LOGO is a much-needed primer on branding for small business professionals."
Daniel H. Pink, New York Times, Wall Street Journal, Washington Post bestselling author of TO SELL IS HUMAN
"Every business has a brand – the only question is whether or not that brand matters most to someone in need. In Beyond Your Logo, you'll learn how to intentionally make your brand a powerful driver of sales and profit."
John Jantsch, author, Duct Tape Marketing and The Referral Engine
"In this detailed, practical book Elaine Fogel gives you the recipe for building a fully realized, differentiated brand that customers care about. Indispensable for small business!"
Jay Baer, NY Times best-selling author of Youtility and Hug Your Haters
"Elaine Fogel has written a much-needed guide for small businesses that want to attract and retain more customers but aren't quite sure where to focus. Her seven ideas cover important concepts that business owners can easily adapt to improve their companies' abilities to stand out and build a solid brand in their markets."
Carol Cone, Chair, Edelman Business + Social Purpose
"Elaine Fogel's book, Beyond Your Logo, provides a great amount of information with a mix of strategic thinking and tactical how-to's."
Shep Hyken, customer service expert, keynote speaker, and New York Times and Wall Street Journal bestselling author
"Beyond your LOGO by Elaine Fogel is a must read for entrepreneurs. Centered around seven key ideas, she walks the reader through clear, practical advice that spans well beyond branding and marketing into fundamentally important drivers in small business success – like being nimble and truly showing how your organization cares about the world. Those seeking to start businesses – or others who have already opened their doors – would be well served to spend some time reviewing Fogel's seven ideas, learning really important but often not difficult steps to take toward success."
Rachel Hutchisson, Vice President, Corporate Citizenship & Philanthropy, Blackbaud, Inc.
"Elaine Fogel's book Beyond Your Logo promises 7 big ideas that will matter to your small business and it's an absolute lie. There must be 250 incredible, pragmatic, and vital ideas in this book! Through storytelling, examples and quick to implement tips and tricks, Elaine's written a fantastic marketing primer that every small business owner should read and follow. Whether you're in your 25th year of business or just about to embark on your entrepreneurial adventure — you'll be a better business owner after reading this book."
Drew McLellan, national branding and marketing expert, agency owner, columnist, author, and blogger for AdAge Power 150 List blog, "Drew's Marketing Minute"
"Entrepreneurship is an often rewarding, yet challenging endeavor. One of the most critical parts of successfully starting and growing a business is getting your branding right, communicating it in a clear and consistent fashion with customers. Elaine highlights numerous important aspects entrepreneurs must consider and execute in order to lay the foundation for long-lasting success."
Omer Minkara, Research Director, Contact Center & Customer Experience Management, Aberdeen Group
"Beyond Your Logo is a well-organized guide for small business owners. Elaine Fogel has broken her content into actionable bits giving readers manageable tools to develop their own customer-oriented marketing and branding plans. What makes this book so effective is that Elaine's seven brand ideas are achievable. Small business owners who read this can easily feel motivated to take action. Her concepts can serve as a long-term reference to help them reach greater success."
Jeanne Bliss, President CustomerBliss and bestselling author of I Love You More Than My Dog: Five Decisions That Drive Extreme Customer Loyalty in Good Times and Bad, and Chief Customer Officer 2.0: How to Build Your Customer-Driven Growth Engine

Save
Save
Save
Save
Save
Save