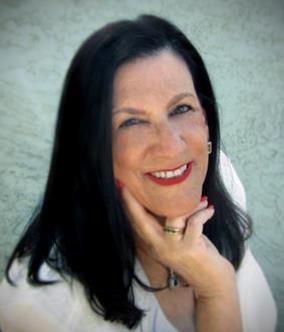 About Elaine Fogel's Blog:
Elaine's blog offers marketing insights, study results, tips, and observations that people can use in their businesses and nonprofit organizations. Delivered with a down-to-earth and often humorous style, her writing is engaging and easy to read.
Her social media sites are posted on
About.Me
.
Elaine's Background:
A Canadian who relocated to the U.S., Elaine Fogel is president and CMO of SOLUTIONS Marketing & Consulting LLC, a boutique marketing and communications agency located in Scottsdale, Arizona. During her career, Elaine has worked for, and with, many organizations, associations, and businesses, across North America, on marketing strategy and communications tactics.
From her earlier agency career assignments freelance copywriting Procter & Gamble, Nestlé Carnation, and Kraft materials, to "inside" senior-level marketing positions, Elaine's passion for marketing has evolved to helping clients reach new heights through strategic brand-building, integrated marketing communications, and exceptional customer service.
Elaine has been a contributing writer for The Business Journal, American Express Open Forum, and MarketingProfs, and is a current contributor to SmallBizClub (sponsored by Office Depot and Tarkenton Companies). Her articles have appeared in many publications, including The Arizona Republic, Stanford Social Innovation Review, Marketing News, Advancing Philanthropy, and several association publications.
She has been interviewed by CNN, Connect Magazine, and The Capitol Times, and her content was included in Guerrilla Marketing for Nonprofits by Jay Conrad Levinson, Frank Adkins, and Chris Forbes. Nonprofit Consulting Essentials by Penelope Cagney. and Share of Mind, Share of Heart by Sybil F. Stershic.
Elaine is a Faculty Associate at the ASU Lodestar Center for Philanthropy & Nonprofit Innovation and a professional member of the National Speakers Association - she does keynotes and presentations on business and nonprofit marketing, branding, customer service, and cause marketing at conferences and meetings.
Terms of Use:
All content on Totally Uncorked on Marketing, unless otherwise noted, is original material created by Elaine Fogel and published under a Creative Commons license: Attribution-NonCommercial-NoDerivs 3.0 United States.

Copyright © 2013 by Elaine Fogel, some rights reserved.
You may republish this content under the following terms and conditions:
You do not require permission to republish excerpts or material quoted from this blog site as long as you identify Elaine Fogel as the author. If any quote is longer than 140 characters, you are required to link back to the original post/article.

You are required to obtain permission in order to republish an entire post from Totally Uncorked on Marketing or any significant section of a post, in any medium including, but not limited to, the Web, e-mail, print or RSS feeds.
Permission may be granted upon the following conditions:
Edits may be made to the content for space and formatting purposes only. Edits must preserve the meaning of the quoted material and must not alter the author's intent. The republished post must include its original title, which should appear before the body of the post.

The republished post must include a byline for the original author (Elaine Fogel unless otherwise indicated.) The byline should also appear before the body of the post.

A URL pointing back to

http://elainefogel.net

must accompany the republished post. The best way to do this is with a permalinked post title. The explicit URL of the post should be printed when the post in republished on non-hyperlinked media.
In all cases, Elaine Fogel reserves the right to refuse or withdraw permission to republish any of her copyrighted content if she believes that such republication would damage her interests.
Elaine's Memberships and Affiliations: