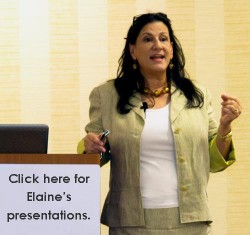 When you hire Elaine Fogel, for your speaking and training needs, you get a consummate professional, who's experienced, humorous, and engaging. She shares concrete suggestions and ideas, uplifting and inspiring her audiences while encouraging them to invest in marketing and branding for their personal and organizational success.
Using her past experience as an educator, singer, and television show host, Elaine combines her marketing, branding and customer service know-how with her love of performance and people.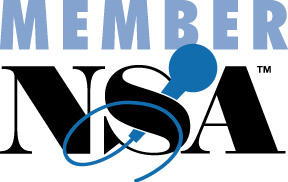 Excellent job! Really appreciate the insight around internal and external customers!"
Jami Marcantonio, Category Manager, Molson Coors Brewing Co.

"Great speaker!!! High energy and engaging! You want her to speak!"
Jacqueline Ahrenberg, Development Director at Florence Immigrant & Refugee Rights Project
Check Elaine's availability for your next meeting, conference, staff training or board development needs.
Business Presentations
Nonprofit Presentations
Speaking Testimonials
Video Clips