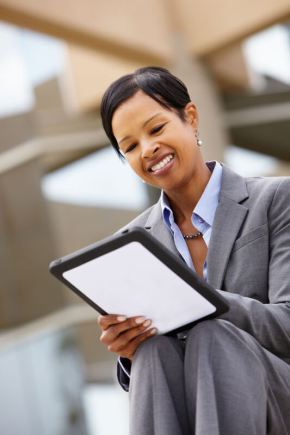 If you're marketing to businesses (B2B) using content marketing, I'll bet you'd like to learn how to get prospective and existing buyers to share your content.
According to the recently released, 2015 Content Preferences Survey from Demand Gen Report, buyers are using several channels, but two stand out far above the rest.
But, first, let's look at some B2B content trends from the survey:
About two thirds (67%) rely more on content to research and make purchasing decisions than they did a year ago.
As buyers view more content, they want it to be easily digestible, such as packages of related content that they can refer to as they progress through the buying cycle.
Shorter, interactive formats continue to win the day, as nearly three quarters (74%) report that they have less time to view content than they did a year ago.
Buyers are also broadening the channels through which they consume and share content. They increasingly rely on peer recommendations and social networks for their content.
Mobile devices — particularly tablets — are the way that many buyers are consuming business-related content.
White papers, E-Books and webinars are high on the list of content types that buyers are frequently bringing to the attention of their peers.
The Top Ways B2B Buyers Share Content
Email "Email is still the most frequent way that buyers share content, with 97% of buyers reporting that they share content with their peers via this channel."

LinkedIn

  "76% report that they frequently or occasionally use LinkedIn to share content, which is consistent with the previous year."

Twitter

 58%

Facebook

27%

Google+

20%
Are you surprised that email ranks #1 by such a wide margin?

My new book, Beyond Your Logo: 7 Brand Ideas That Matter Most For Small Business Success is now available in paperback and e-book. Click here for the list of booksellers worldwide where you can get your copy!
Share this post!
















Connect with me!








Liked this post? Follow my blog for more.