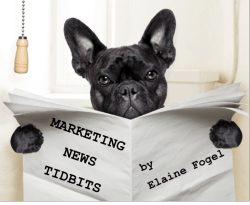 This week's tidbit topics include SEO tactics, content marketing, and online personalization.
Relevant content creation is the most effective AND difficult SEO tactic says a new study by Ascend2. Some 81% of 286 global marketing, sales and business professionals believe that either outsourcing to a specialist (17%) or combining in-house resources and outsourcing (64%) represent the most effective resources for executing SEO tactics. (MarketingCharts)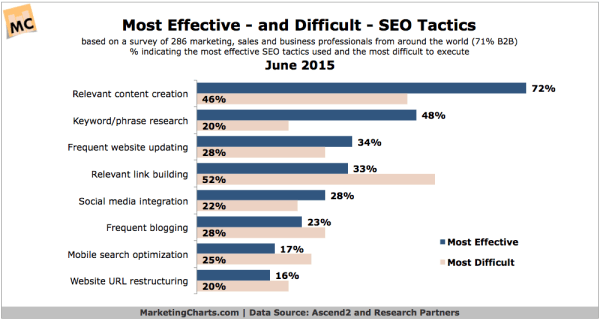 Quote of the Week: "The opportunity now," says Joe Pulizzi, founder of the Content Marketing Institute, "is to concentrate on building your [B2B] audience. Put the other metrics aside," he said. "We've found that people who are succeeding at content marketing focus on one content type, over one main platform, doing consistent delivery, over a long period of time," he said. (Chief Marketer)
According to a study by Everage, 91% of marketers either use or intend to use personalization for online customer interactions within the next year. nearly 1 in 2 marketers surveyed (49%) intends to increase their budgets for personalization over the year ahead, with 80% planning to increase them significantly (by more than 10%). (Everage)

My book, Beyond Your Logo: 7 Brand Ideas That Matter Most For Small Business Success is available in paperback and e-book worldwide! Click here for the list of booksellers where you can get

your

copy!
Share this post!
















Connect with me!








Liked this post? Follow my blog for more.