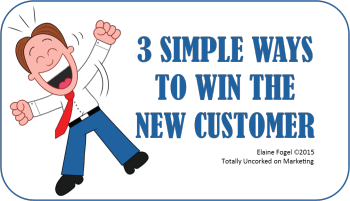 You receive an email from an online lead inquiring about your product or service. How do you handle it?
Do you respond right away? How do you engage the prospective customer?
How do you win the new customer?
Here's a recent "real-life" story of my own need for service. The water fountain in our front entryway was filled with algae and dirt from the birds that love to drink and bathe in it. Time for a professional cleaning.
I researched online to find a local fountain maintenance company and discovered three options. I took a photo of the fountain and emailed all three on Jun 29, 2015 at 3:16 PM with the same wording:
"Can you please give me an estimate of the cost to clean the fountain in the accompanying photo? Thank you."
Company #1 responded at 4:42 PM with the following: Continue reading →