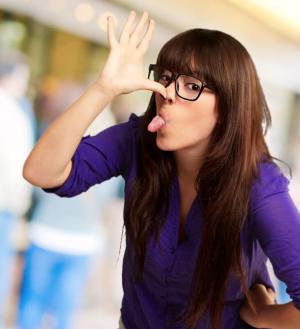 It's not just Donald Trump, Ann Coulter, and other celebrities slinging dirt on social media. There are plenty of "regular" people ranting, pointing fingers, and practicing totally obnoxious behavior.
It's almost as if social media has given everyone with a grudge a platform to release all their tension, anger, frustration, and negative thoughts. It may be healthy for them to unload - maybe even cathartic - but, what if you're on the receiving end?
I made the mistake of voicing an opinion on a "political" Facebook page. My comment wasn't rude or provocative. In fact, I posed it as a question.
What I got in return were 2-3 mean-spirited replies. The weird thing is that I wasn't disagreeing with these people. They interpreted my comments as opposite to their beliefs for some reason. I think they watch for any hint of opposing views to trounce on unsuspecting commenters with a "Let's get 'em!" mentality. Continue reading →