customer orientation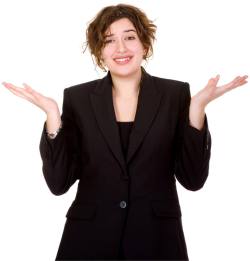 Whether your organization has one or many customer service employees, how do you know they're not missing sales opportunities? Do you ever wonder how much money gets left on the table because they're not customer and sales oriented?
Case in point…
One of my company's promotional products customers asked if we can get her a specific custom imprinted tote bag. She provided the product number and supplier. After doing a thorough search of the supplier's online catalog, I couldn't locate that product at all, so I sent an email to the customer service department inquiring about it.
Here's the response I received:
Good Morning Elaine,
 I apologize, this item has been discontinued.
 Thank you
 Jessie
 [Supplier name]
 Customer Service
What's wrong with this response? Everything! Continue reading →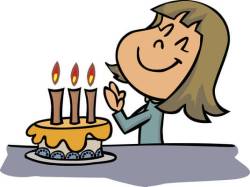 Today is my birthday and I have a wish for you! Unusual, maybe, but it's heartfelt.
I wish that you and your colleagues will develop, or improve upon, your organization's customer orientation and brand-centric mindset. Why?
Because I want you to succeed. These are not the words of a marketer who has ulterior motives to gain your business or sell my new book.
Frankly, if you never call me or read my blog ever again, please… just focus on your nonprofit or business mission, putting customers at the center of every action and decision. Spread the customer passion like an evangelical sermon. Put some joy and fun into your everyday operations and watch the transformation.
Can I blow out the candles now? 
Most of us know that keeping customers is important to the success of our businesses or nonprofits. Yet, there's still an over-weighted emphasis on customer acquisition even though it costs more.
Retaining customers is part of a much bigger picture. In my upcoming book, Beyond Your Logo: 7 Brand Ideas That Matter Most to Small Business Success, I delve into this topic.
Without customers, your business would not exist. It's that simple. Your business success and longevity depend on acquiring and retaining its target customers. You can't do so without developing and maintaining a customer-centric mindset."
A customer-centric mindset (or customer orientation) "moves from selling products and/or services to serving customers' needs and engaging them as people individually, not as a collective or by customer number. It is a mindset that puts customers at the center of every action."
And, since customers' experiences are directly connected to your brand, it makes sense to focus on every customer touchpoint to increase retention.
If you need the numbers to convince you, check out this customer retention infographic by Sparked that I discovered on the LoyaltyToday blog. Continue reading →