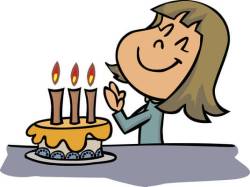 Today is my birthday and I have a wish for you! Unusual, maybe, but it's heartfelt.
I wish that you and your colleagues will develop, or improve upon, your organization's customer orientation and brand-centric mindset. Why?
Because I want you to succeed. These are not the words of a marketer who has ulterior motives to gain your business or sell my new book.
Frankly, if you never call me or read my blog ever again, please… just focus on your nonprofit or business mission, putting customers at the center of every action and decision. Spread the customer passion like an evangelical sermon. Put some joy and fun into your everyday operations and watch the transformation.
Can I blow out the candles now?