LinkedIn etiquette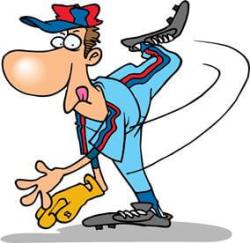 You know who you are… LinkedIn members who send countless messages pitching your business, products, or services in your first communication with new connections. What's with that?
Do you really think that people will receive your messages with open hearts and minds? I know I don't.
How about creating a relationship first? Would you approach someone at an in-person networking event and immediately start selling, or would you engage in some conversation first? (That was rhetorical.) Well, LinkedIn is the same thing!
Plus, how many of these sales pitchers bother to read our profiles to see whether we fall within their target audiences? I can't even count how many times LI members try to sell me the same marketing services that I offer! Hello? Continue reading →
Posted in

Communications, Marketing, Relationship Marketing, Social Media
|
Tagged

business, communication, LinkedIn, LinkedIn etiquette, LinkedIn group membership, LinkedIn messages, marketing services, overt promotional messages, products, promotional messages, relationship building, services, start engaging, target audiences