Marketing Studies
Here are this week's Marketing News Tidbits:
According to a new study by Thrive Analytics, 45% of small businesses surveyed say that company websites are still their most effective marketing tool. Social media is gaining ground, which jumped from 27% of those surveyed last year to 39% in 2015.
Mobile email conversion rates jumped 70% over the past year as marketers adjusted their strategies to better cater to customers opening messages on smartphones and tablets, according to a new report released by Yesmail.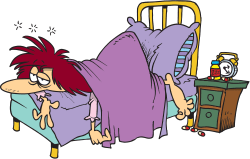 If you lie awake thinking of your company's marketing and business challenges, rest assured that you are not alone. In fact, Salesforce Marketing Cloud did a wide-ranging study that looks at the top digital priorities, obstacles and channels, drawn from a survey of more than 5,000 marketers from around the world. It may give you some hope - in a therapeutic sense.


First off, in tied first-place position at 27% are these three challenges: new business development, quality of leads, and remaining up to date with current marketing technology and trends. At 26% comes customer acquisition all demonstrating an emphasis on revenue growth and technology.
Other interesting results to note:  Continue reading →