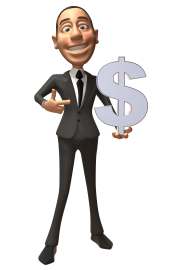 "Marketing is a Revenue Generator - NOT a Cost Center!" If you've been involved in marketing for any length of time, it's likely that you've heard something like this before.
I can't count how many times I've sat in on meetings where I felt compelled to defend my marketing budget. "It's an investment in growth," I said, as the others on the senior management team rolled their eyes.
Does nothing change???
The Economist Intelligence Unit's newest study, "The rise of the marketer: Driving engagement, experience and revenue," found that "business owners view marketing both as revenue drivers (69% agree, 19% strongly) and cost centers (68% agree, 26% strongly). At most companies, the business owners know that marketing drives revenue, but the view that marketing is a cost is just as widespread."
Huh? Can it be both?
Over the next 3-5 years, respondents expect that the marketing function will migrate from the cost side of the ledger to the revenue side. And, what will drive that? Several things…