marketing campaigns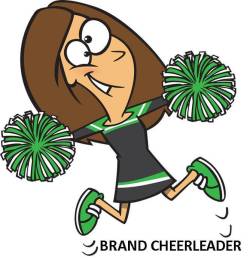 Who are the people who say good things about your business or nonprofit organization? Do you know?
With 84% of us trusting word-of-mouth recommendations from friends and family* (far more than any other form of advertising), are you missing out on opportunities?
According to a recent article in SmartBlog on Social Media by Doug Pruden and Terry Vavra, brands are ignoring something important.  Continue reading →

Marketing orchestration - a new buzz phrase coined by Forrester research for Responsys. What is it?
"An approach to marketing that focuses not on delivering standalone campaigns but instead on optimizing a set of related cross-channel interactions that, when added together, make up an individualized customer experience."
Hey, Forrester, have you seen my speaking topic, entitled: The Internal Marketing Symphony Orchestrating [Department Function] Marketing Across the Organization?
As a music major and former music teacher, I'm biased towards using musical metaphors.