purchasing decisions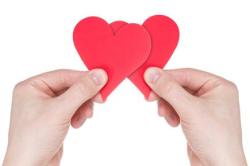 Good news for businesses and charities. About half of American adults say that companies' social responsibility practices have a strong effect, or sometimes affects, their purchasing decisions and "who to do business with." Another 25% say it affects their decisions once in a while.
The Harris Poll also shows that one in four Americans feel that people have a personal responsibility to make the world a better place by being actively involved with various issues and causes. An additional 17% feel people should generally take part in things such as voluntary service, donating to charities, or getting involved in community activities because it is the right thing to do.
In addition, the 2013 Nielsen Company report, "Consumers Who Care," indicates that people's commitment to spending more on products from socially responsible companies is growing. From 2011 to 2013, Americans' willingness has grown from 36% to 44%. In Canada, it went from 33% to 38%.
Now, that's a win-win for both sectors.
Continue reading →
I'll bet you thought that TV would be the most expensive and least used advertising channel for small and medium businesses (SMB). I'll bet you thought that digital marketing would be their first choice for marketing.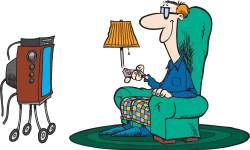 A new study from Vocus shows us that 53% of respondents rated TV ads a top-2 box score on a 10-point scale of effectiveness! Go figure.
Then I started thinking. How many local spots can I remember? Lots! Unfortunately, I remember them because the production and script quality are not as sophisticated as national ads. But, the fact is… I do remember them.
Here's how TV advertising compared with other marketing channels:
TV ads were rated as more effective than:
Radio (43%)
Outdoor (43%)
Online display (42%)
Print (31%) ads
Search (SEO – 42%)
Social (40%)
Email (39%)
Looks like SMBs are onto something. Studies show that people consistently rank TV ads as having the most influence on their purchasing decisions.
Do you remember local advertiser TV spots? Does your SMB use TV advertising? Please share your experiences!