Guest post by Cameron Johnson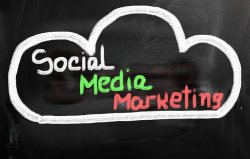 As the influence of social media on marketing continues to grow, it is has become clear that businesses need comprehensive strategies for attracting social media followers. The problem for many business owners is that they have no idea where to start.
Why is a social media marketing plan necessary?
Studies have shown that roughly a third of consumers use social media to help them make purchasing decisions. They find it helpful for finding new brands and products. A business will need more than just a social media presence to be successful in this arena, an effective social media marketing plan will also be necessary.
When coming up with a social media marketing plan, it's best to make it focused and precise - not so broad that its objective becomes unreachable. Despite being focused, it should still manage to cover all of the bases. Here are some elements you can include when formulating your social media marketing strategy:  Continue reading →