Corporate Social Responsibility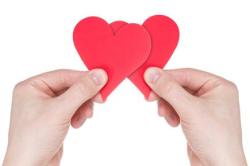 Good news for businesses and charities. About half of American adults say that companies' social responsibility practices have a strong effect, or sometimes affects, their purchasing decisions and "who to do business with." Another 25% say it affects their decisions once in a while.
The Harris Poll also shows that one in four Americans feel that people have a personal responsibility to make the world a better place by being actively involved with various issues and causes. An additional 17% feel people should generally take part in things such as voluntary service, donating to charities, or getting involved in community activities because it is the right thing to do.
In addition, the 2013 Nielsen Company report, "Consumers Who Care," indicates that people's commitment to spending more on products from socially responsible companies is growing. From 2011 to 2013, Americans' willingness has grown from 36% to 44%. In Canada, it went from 33% to 38%.
Now, that's a win-win for both sectors.
Continue reading →
If you haven't heard, Starbucks is changing the business landscape yet again. This time, it is offering its employees FREE higher education. Yes, you read that correctly.
In a partnership with Arizona State University, employees (nationwide) can sign up for free online courses to gain their degrees. They don't even have to commit to lifetime employment with the company!
According to the Arizona Republic, "The initiative will allow any employee who works at least 20 hours a week to receive full tuition reimbursement if he or she enrolls in ASU's online program as juniors or seniors. Others will be able to apply for scholarships to attend as freshmen or sophomores."
What's shocking is that American students are $1.2 trillion in debt! A December study by the Institute for College Access & Success, showed that seven out of 10 students in the class of 2012 graduated with student loans, averaging $29,400. And, imagine how much higher it is for those with post-graduate degrees. Someone making $40-50K annually, trying to pay off a $70K+ loan, is in a no-win situation carrying a daunting weight.   
Eventually, many of these students will marry and have kids. So, now add mortgages, college funds for their kids, and retirement savings, and too many will end up dying in debt. Some legacy for their children and grandchildren, eh? It is a moral crime.
Even though some other corporations offer tuition reimbursement programs, I'm unsure how many can come close to what Starbucks is offering. I really hope this Starbucks/ASU program serves as a paragon for the others, especially those that rely on low-wage workers.
So, now in addition to earning the company's restricted stock, a 401(k) matching program, free beverages on work breaks, a free pound of coffee weekly, and a 30% discount on food, drinks and merchandise, Starbucks' employees can earn a bachelors' degree for free.
It's an amazing feather in its corporate social responsibility, employee engagement, and brand caps. Big kudos to Howard Schultz and Starbucks!
Looks like Starbucks will never have to worry about employee recruitment.
Are you paying attention Corporate America?

Americans care about causes. In fact, more than half (54%) bought a product associated with a cause over the last 12 months, increasing 170% since 1993! And, even more (88%) would buy a product with a social or environmental benefit if given the opportunity. Way to go!
The 2013 Cone Communications Social Impact Study shows that, "The gap between Americans' desires to get involved and their real behavior signals an audience who is ready and able to contribute." That's great news for nonprofit cause marketers and for companies (of any size) wanting to demonstrate their corporate social responsibility.
So where are the opportunities?  Continue reading →