social media campaigns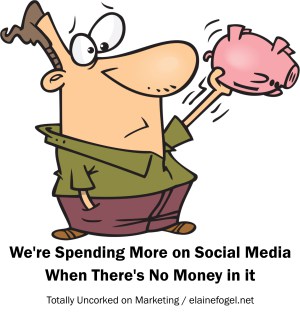 Yes, you read that correctly. There's very little money in social media marketing.
In fact, in a recent study by Regalix, a majority of B2B (business-to-business) respondents said that less than 10% of their revenue comes from social media marketing! Did you get that? It's a good thing a majority claim that they allocate less than 10% of their marketing budget on it.
Now, here's where there's a big disconnect: Continue reading →