Web
After Jonathan commented on "When It Comes to Websites, We Have Major Attention Issues" on LinkedIn, I invited him to make recommendations on speeding up our websites. EF
Guest post by Jonathan Nesmith

One second. Does it really matter when it comes to page loading speeds? What if I told you your conversions could increase with just a little effort? And, it barely takes any technical knowledge!
Portent's recent study on this topic (reported by Ian Laurie) confirms the financial benefits of site speed. After recently creating my own website, I discovered a few ways to pull those load times down. And, I want to share them with you.  Continue reading →
It's the end of 2011 and social media has made great gains this year. But, have YOU made great gains using social media? That is the $64,000 question.
Since subscribing to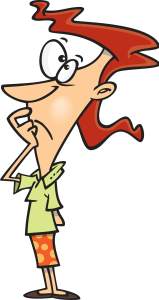 Buffer, I've been spending a lot of time scheduling really good content on Twitter and Facebook. Having the ability to add any Web page or post to my Buffer account, and have them go out on a customized schedule, has made my social media life easier. But, the reality is… the results just aren't there.
Now, maybe I'm being impatient. But, I've also spent an inordinate amount of time before that using Tweetdeck.
I don't want to diss social media marketing, because for some, it has opened many doors to new prospects, customers, donors, members… whatever you're hoping to acquire. Yet, for me, other than having really good search optimization for my name, I'm not sure it's helping me achieve my own marketing goals.
Sure, my Twitter followers have grown. And, I'm learning great stuff from the people I follow. But, my followers are not clicking on my links that much, and forget my Facebook friends. They're not interested. Most of my friends there are personal, with a scattering of marketing colleagues.
Perhaps, when Buffer adds a LinkedIn option, it will help. That's supposed to be coming soon.
So, what to do? What do YOU think I should do? What are YOU doing? Are you experiencing success with your social media marketing tactics?