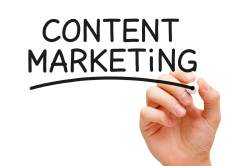 The good news is that 92% of surveyed nonprofit professionals are using content marketing. The not-so-good news is that 26% rate themselves as effective at content marketing and only 25% have a documented content strategy to guide their efforts.
The 2014 Nonprofit Content Marketing Research: Benchmarks, Budgets and Trends–North America, from the Content Marketing Institute and Blackbaud, says the lack of content marketing knowledge and training is a bigger challenge for nonprofit professionals than it is for marketers at business-to-business (B2B) and business-to-consumer (B2C) companies.
Results worth noting:
Small organizations are more likely than large organizations to have someone who oversees content marketing strategy (71% vs. 62%). Surprised?
65% of nonprofit professionals are producing more content than they did one year ago.  Continue reading