give-aways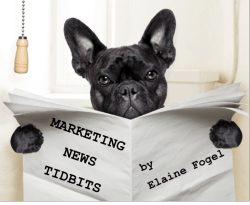 I'm a tad late on posting this, so I figured it's better to write a couple of tidbits than none at all. Here goes:
According to a report in Content Standard about a new Harvard Business Review study, The Most (and Least) Empathetic Companies on Twitter, "Twitter marketing is a balanced mix of intuition, personableness, data analysis, and good content to share." However, "not every brand has found this sweet spot—including, surprisingly, some very popular brands." Its advice?
The key to Twitter appears to be more intuitive than anything else: People respond well to people, not template posts or copied-and-pasted text, aggressive posturing, or impersonal broadcasting. Putting even slight effort into making your account personal will go a long way toward improving in this respect."
Now, here's a switch. Continue reading →
I'll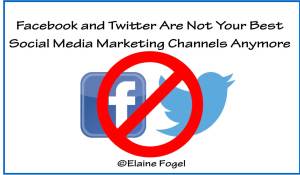 bet your small business or nonprofit organization spends considerable time on its Facebook page and Twitter account trying to engage new people. After all, aren't these two social media sites the most effective in reaching prospects, customers, and donors?
Not anymore says a recent Forrester study. "It's clear that Facebook and Twitter don't offer the relationships that marketing leaders crave. Yet most brands still use these sites as the centerpiece of their social efforts — thereby wasting significant financial, technological, and human resources on social networks that don't deliver value," says Nate Elliott of Forrester.
Now get this… "In the next 18 months… Facebook will become nothing but a repository for display ads," Elliott predicts. Holy!!