Nonprofit Marketing Books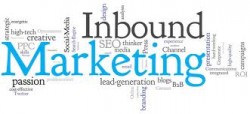 So, your business or nonprofit organization is involved in social media marketing. But, are you capitalizing on it to bring targeted audiences to you?
The ultimate marketing scenario is when your prospects find you. Whether it's by word-of-mouth, a formal introduction or referral, or online, inbound marketing means several advantages for your organization.
According to a recent MarketingSherpa study, the benefits of integrating social media as part of a inbound marketing strategy are considerable, as the integration empowers organizations to:
generate relevant content (My comment: VERY IMPORTANT!)
increase the number of inbound links
create more relevant listings to show in search engine results pages
maintain or improve their current rankings for targeted keywords
make it easier for prospects and customers to find the information they want
track inbound leads from initial engagement to conversion with standard analytics tools
Yet, even though three-quarters of organizations think that integrating social media with SEO (search engine optimization) is essential, "more than 50% are not involved in inbound marketing or, worse, they don't even know what it is."
In addition, the research "showed a 59% improvement in conversion rates from organic search traffic for marketers who integrated social media and SEO, over those who did not."
And, since your business or organization's success depends on being found, inbound marketing is something you'll want to know more about. Here are some good resources to get you going:
When It Comes To Inbound Marketing Time Is Definitely Of The Essence (Forbes)
Why Content is The Cornerstone of Inbound Marketing Success (Business 2 Community)
50 Ideas On How Businesses Can Use Social Media To Increase Visibility And Traffic (Business 2 Community) Great list!
Professional Memberships