online advertising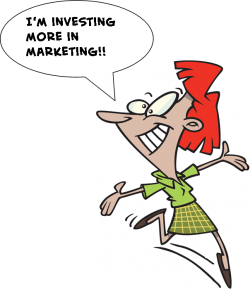 Women business owners get it - marketing is bound to make a big difference in their businesses. According to a national survey of women business owners (WBOs) conducted by Web.com Group, Inc. and the National Association of Women Business Owners (NAWBO), nearly three quarters (73%) of WBOs plan to invest more in marketing in 2013.
Specifically, they will invest in social media marketing (36%) and search engine optimization (SEO) (36%). In fact, nearly half (44%) predict that social media and SEO are the future of small business marketing.
Interestingly, WBOs anticipated that traditional outreach approaches, including print and direct mail (1.6%), online advertising (4.4%) and email marketing (6.2%), will have less impact on small business marketing in the future.
When considering what marketing tactics currently have the greatest impact on a business' bottom line, more than half (52%) of respondents indicated that website design and maintenance was very important, followed by social media marketing and SEO (38%) and email marketing (25%). WBOs also indicated that LinkedIn (27%) is the most valuable social media platform to them, followed by Facebook (26%), YouTube (18%) and Twitter (17%).
If you're a woman business owner, do you agree with the majority of respondents in this survey?
If you could advise these respondents about marketing their small businesses, what would you say?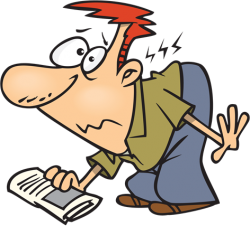 Of all the marketing studies I have read this year, most have underscored the popularity and ubiquity of digital marketing as the "be all and end all."
Until now.
In "Click Here: The State of Online Advertising - New insights into the beliefs of consumers and professional marketers" October 2012, research firm Edelman Berland, on behalf of Adobe, reports some interesting findings.
Traditional media is considered to be the best for marketing and advertising by consumers and marketers. Holy cow!
Take a look. Newspapers, TV, word of mouth, and print publications top the list. Maybe someone should tell newspaper and magazine subscribers?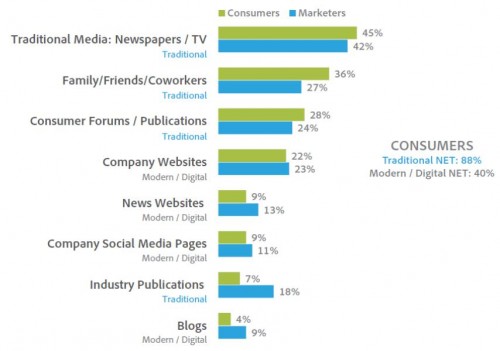 So, what do you think? Will you be taking a fresh look at print marketing now?