In a new study by Brandmuscle, hundreds of local dealers, agents and franchisees across a wide range of industries indicated that "traditional media (newspapers, magazines, radio, television, yellow pages, coupons and billboards) continue to play a significant role in local marketing."
Respondents rated their level of satisfaction with a variety of traditional marketing tactics. Surprisingly, they chose coupons as having the greatest satisfaction, with newspapers having the least. Coupons performed well in terms of overall satisfaction and were the most widely used tactic with 83% of respondents using them and 77% of those saying they were either somewhat or very satisfied with the results.
Interesting that daily deals like Groupon, had just 29% of respondents using them and nearly one in four stating they were "least satisfied" with the results. Daily deals also topped the list of tactics that affiliates felt were "too risky" (14%).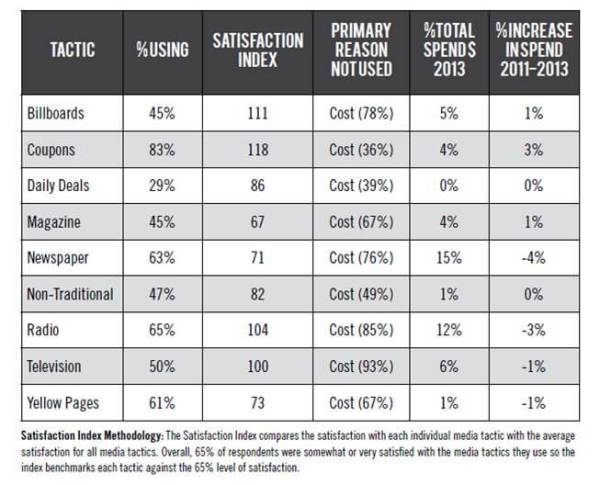 Other Data to Note: