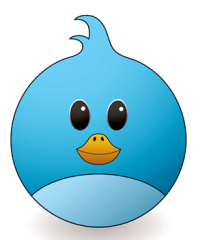 Which is the better day and time to send tweets for your company or nonprofit? Well, there's conflicting information on this. 🙁
If we listen to a June 2012 Buddy Media report, then certain industries can benefit more from tweeting on weekends. If we listen to a study by bit.ly, tweeting a link earlier in the week (Monday through Thursday) will give you the best chance.
Then, if we listen to HubSpot's Dan Zarrella, who analyzed 200,000 link-containing tweets, click-through rates (CTRs) are higher on Friday, Saturday, and Sunday than during the week.
So, what now?
You're probably wondering which report to follow. Well, surprise…NONE!
I think it's important to learn from these studies to guide us with our own marketing tactics. But, inevitably, each organization needs to measure and track its own results to see what works best with its target market segments. At least you have a good starting point now.
* I follow Dan Zarrella's blog because I believe that he's at the helm of social media marketing research.
Source:
Brands' Twitter Engagement Rates Seen Higher on Weekends (MarketingCharts)