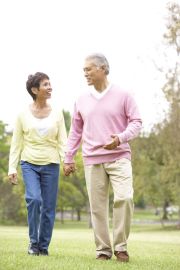 Did you know that 2 billion people worldwide will be 60 years and older by 2050, according to the World Health Organization? That's one in five people!
In the U.S., the number of Americans 55 and over will grow to 112 million in 2030, according to U.S. Census figures. And, while the aging population is growing in number, their spending power is growing too, as many have more time to shop and spend than their younger counterparts, says a new Nielsen study.
Now, take these facts into account, too: 
Businesses started by those ages 55 to 64 in 2013 accounted for nearly one-quarter of all new businesses started, according to the  Kauffman Index of Entrepreneurial Activity.
Three-quarters of U.S. adult workers in 2013 believed they will continue working past retirement age, with 40% saying they will do so because they want to, and 35% because they will have to, according to Gallup.
But, here's the disconnect -  Continue reading →