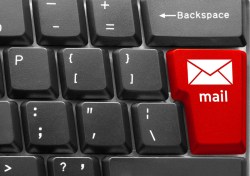 For all those naysayer marketing experts who predicted the demise of e-mail marketing, all I can say is: Ha! You're wrong!
In Gigaom Research's new study entitled, "Workhorses and Dark Horses - Digital Tactics for Customer Acquisition," we learn that email is consistently used across the entire marketing funnel.
Email marketing is the digital workhorse, deemed the most effective (relative to other digital tactics) for building awareness, acquisition, retention, and conversion. In fact, 56% of respondents identified email as being the most effective at retention, several points ahead of the second-most-effective tactic."
The study demonstrates that 86% of survey respondents use it regularly, making it the most widely used digital marketing tactic, ahead of social media marketing (72%) and SEO (70%). Does this surprise you?
Yet, guess which two digital marketing channels are receiving the most budget allocations?  Continue reading →